Public Programs

The Schizophrenia Complex: Feeling Our Way to a New Attitude [LECTURE]
April 14
@
7:00 pm
–
9:00 pm
MDT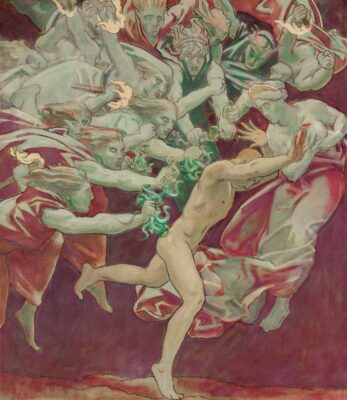 April's Friday evening lecture and Saturday workshop unpack the ideas from Eve Maram's book, The Schizophrenia Complex (Chiron, 2022), which focuses on the thoughts and feelings constellated by encounters with the phenomenon called schizophrenia. In writing for those who experience symptoms and for those others impacted by them, Dr. Maram had to face her own fear, denial, resistance, and ultimate not knowing. The events that inspired the book were beyond her control and rearranged her life without her permission.
The unique complex Dr. Maram identifies results from our relationship with the unconscious, and our corresponding personal and collective attitudes toward schizophrenia—how its meaning manifests and the intense emotional responses it arouses. This program will also address how our reactions to schizophrenia affect those we label as suffering it, potentially arousing their own complexes about their state. Such encounters with schizophrenia inevitably raise the question of how we relate to our own schizophrenic propensities—or at least our dreaded potential thereof—which in itself can become a complex.
Bridging from personal story to the collective and archetypal, this program will engage participants in a ground-breaking account of the feelings and emotions generated by schizophrenia.
EVE MARAM, PSYD, is a clinical and forensic psychologist and a certified Jungian Analyst in private practice in Orange, California. She is a member of the Inter-Regional Society of Jungian Analysts (IRSJA) and the CG Jung Institute of Santa Fe, as well as the International Association for Analytical Psychology (IAAP). She has authored two books, Psychopathy Within (Chiron, 2016) and The Schizophrenia Complex (Chiron, 2022), as well as several chapters and articles.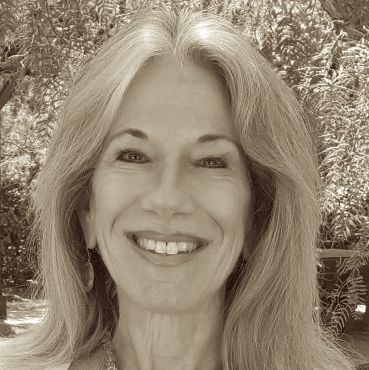 ---
Get Tickets to Register
Online registration for in-person and Zoom attendance is now closed (as of Friday, April 14, 2023 at 9:00 AM MT). You can still pay to receive just the video recording or attend in-person by paying by cash or check at the door.
This event will be recorded. Everyone who registers and attends the live lecture (in person or on Zoom) will receive access to the video one week after.
*NOTE: You must attend the live presentation (In Person or on ZOOM) to receive CEU credit. Doors and the ZOOM room open 30 mins prior to the lecture at 6:30 pm Mountain Time.
In Person Location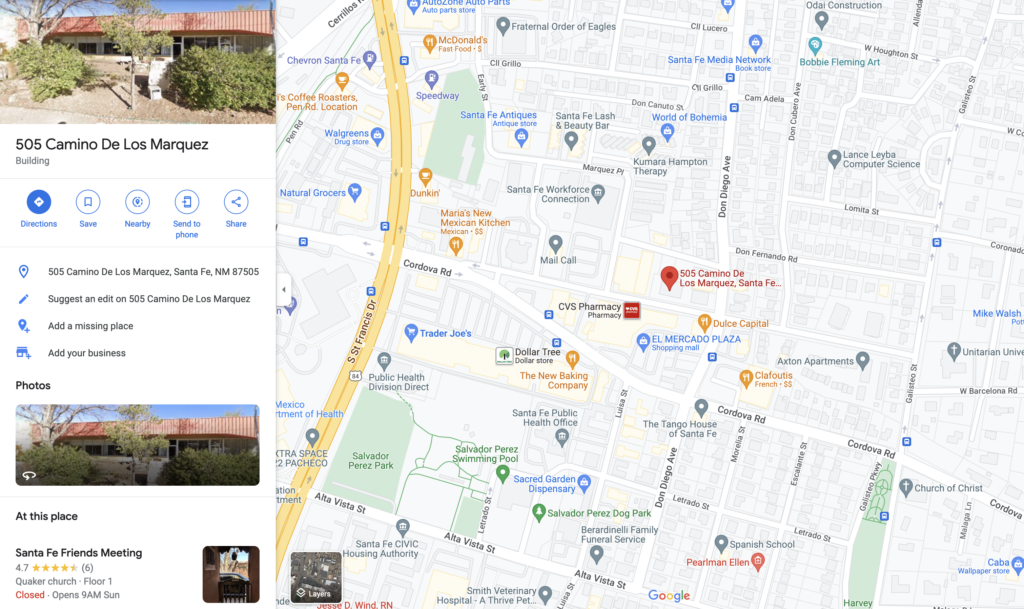 Santa Fe Friends Meeting Hall
505 Camino De Los Marquez
Santa Fe, NM
Related Events