Public Programs

Jung's Liber Novus: The (un) Red Book [LECTURE]
October 20
@
7:00 pm
–
9:00 pm
MDT
by Rich Ryan & Lisa A. Pounders
$20.00 – $30.00
Regular or with CEUs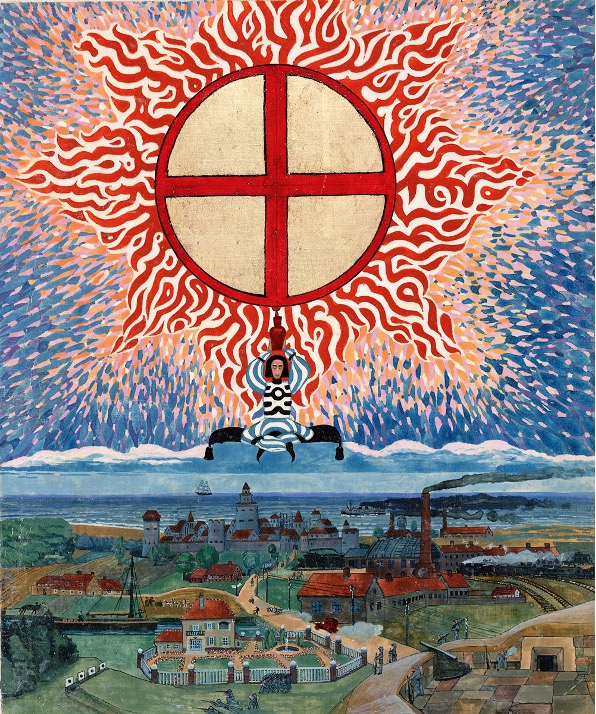 Jung's Red Book is jokingly referred to as the unread Book because its calligraphic text is in German and the English translation is dense and basically codified. The vast majority who have bought the book haven't read it but enjoy looking at the fascinating images Jung painted. When Jung's mysterious manuscript was eventually published in 2009, it caused a stir, especially in the Jungian community. The original 5,000 printed copies of The Red Book were priced at $200 each and sold out in a matter of days. It is without a doubt a stunningly beautiful book that represents a carefully reconstructed and annotated facsimile of Jung's original red leather-bound folio, which he originally titled Liber Novus.
This Friday evening lecture will approach The Red Book by situating it within the context of Jung's body of work—exploring the circumstances, history, and significance of its authorship. Because a two-hour lecture cannot thoroughly explore an opus of this magnitude, we will focus on editor Sonu Shamdasani's introduction to the book, which suggests how to engage Jung's monumental text. We will discuss how The Red Book relates to Jung's falling out with Sigmund Freud, its significance to Jung's subsequent writings and theories, and the historical controversy over publishing the manuscript. The lec- ture will also explore the manuscript's paintings and consider Jung's famous inner argument over whether the creative work he was doing was art or not.
RICH RYAN, PhD LCSW trained at the Jung Institute of Los Angeles where he is a member analyst. He is also a member of the Interregional Society of Jungian Analysts and the C. G. Jung Institute of Santa Fe, where he chairs Community Programs and teaches in the Analyst Training Program. Rich is licensed in New Mexico and California and currently practices in Santa Fe and California. He is available for supervision, consul- tation, and analysis in person or by telehealth.
LISA A. POUNDERS, PhD, received her doctorate in Depth Psychology as well as a masters in Humanities from Pacifica Graduate Institute. In addition to teaching as an adjunct professor at the graduate level in Jungian studies, she works as a freelance editor and consultant for individuals and organizations and is the Community Programs Man- ager for the C. G. Jung Institute of Santa Fe. Dr. Pounders has published several articles in peer-reviewed journals and is the poetry editor for the Journal of Jungian Scholarly Studies.
---
Get Tickets to Register
Select one of the Ticket options below. Preregistration ends on Friday, October 20, 2023 at 9:00 am.
If you register to attend via Zoom, the Zoom link will be sent out on Friday, October 20, 2023 by Noon Mountain Time.
This lecture will be recorded. Everyone who registers for the lecture will receive access to the video recording one week after.
**NOTE: You must attend LIVE — IN-PERSON or ON ZOOM — to receive CEU credit (ie: no CEUs offered for only watching video recording after the event).
In Person Location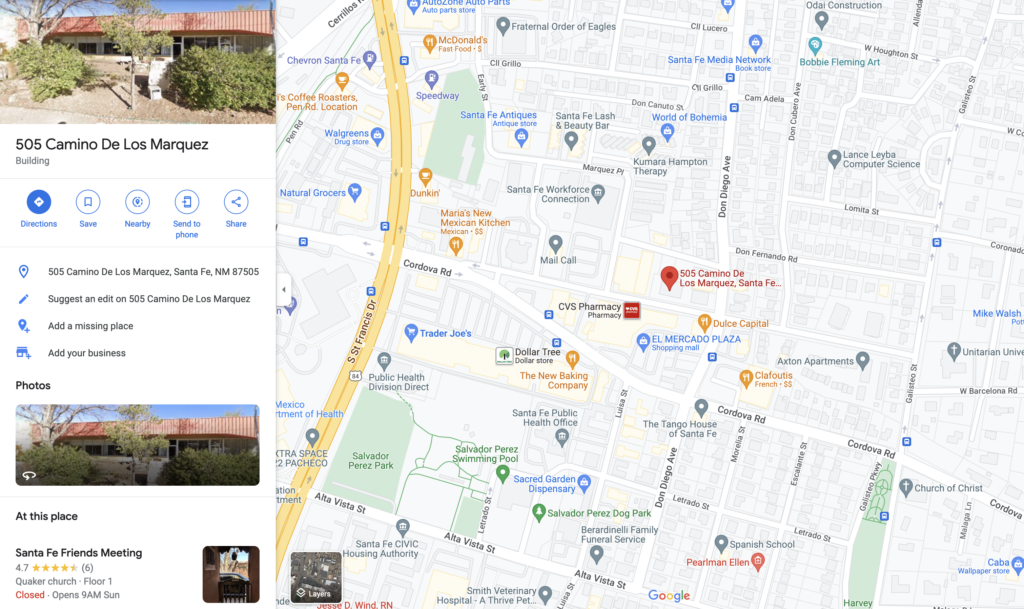 Santa Fe Friends Meeting Hall
505 Camino De Los Marquez
Santa Fe, NM
Related Events