Public Programs

Seminar: Imperative to Engage the World Soul
May 3, 2020 @ 9:30 pm
$800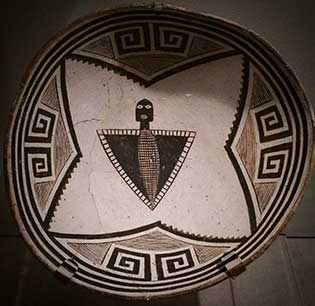 JEFFREY T. KIEHL, Ph.D., JEROME S. BERNSTEIN, M.A.P.C., NCPsyA., and MONIKA WIKMAN, Ph.D.
We have reached a time of great unfolding in terms of our relationship with the natural world. Our growing separation and collective dissociation from Nature has precipitated a time in which our current actions are affecting the future trajectory of life on Earth. We are tasked with a tremendous responsibility in terms of what type of world we bequeath to future generations of humans and non-humans, alike. We come together now to explore both deeper understanding of and means for working with the transformative aspects of the psyche during the dark collective times we face. (See: monikawikman.com events page for fuller description.)
Times: Thursday 6 to 9 pm, Friday & Saturday 9:30 am to 4 pm (optional fire pit and potluck with story-telling), Sunday 9:30 am to 12:30 pm.
Place: 1536 Bishops Lodge Road, Tesuque.
Fee: $800 (for 19 CEUs, add $20 surcharge).
Inquiries: monikawikman@comcast.net.
Enrollment: Susan Steffy, 505-469-0430 or sgsteffy@gmail.com.
Jeffrey T Kiehl, Ph.D., is a Jungian analyst, ecopsychologist and climate scientist. He has carried out research on climate change for 40 years, is an adjunct faculty member of the University of California, Santa Cruz and Pacifica Graduate Institute, and a senior training analyst in IRSJA and Colorado. He is the author of Facing Climate Change: An Integrated Path to the Future (Columbia University Press).
Jerome S. Bernstein, M.A.P.C., NCPsyA., see p.8 for bio.
Monika Wikman, Ph.D., is a Jungian analyst, astrologer, and author of Pregnant Darkness:Alchemy and the Rebirth of Consciousness. A graduate of the Jung-von Franz Center for Depth Psychology in Zurich, she is a member of the NM Society of Jungian Analysts. Interviews with Monika on topics such as the anima mundi and environmental issues of our time, archetypal phenomenon surrounding death, dreams, active imagination, and alchemy can be found at shrinkrapradio.com and SpeakingofJung.com.
Related Events