Public Programs

Our Country in Crisis: The Beat Goes On [PANEL & FORUM]
November 11, 2022
@
7:00 pm
–
9:00 pm
MST
Constance Romero, LPC
Larry Rayburn, MA
Bill Kotsch, PhD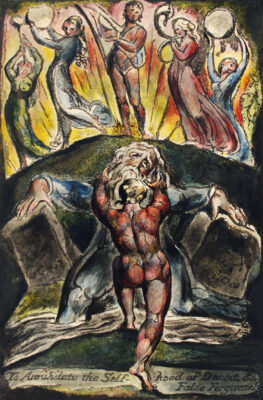 Following an Institute tradition since September 11, 2001, a panel of analysts have gathered to explore the psychological dimension of our society's ever moving and transforming cultural moment. Amidst pandemic, drought, climate change, increasing wealth disparity, racism, inflation, and war, we indeed find ourselves troubled and anxious. Therefore, just after this year's mid-term elections, when we imperfectly take our political temperature, it is important to pause and bring a psychological perspective into our world situation. Although it is natural to dissociate or deny our problems, making time for conscious reflection, to wade in toward our fears and make meaning of them, is vital to staying alive. Jungian (Analytical) psychology's task is to reacquaint us with the personal ground and the archetypal background of these times and of ourselves. This year three new analysts—Connie Romero, Bill Kotsch, and Larry Rayburn—will speak as a panel to address this moment.
CONSTANCE ROMERO, LPC, is a Jungian analyst practicing in New Orleans and a senior training analyst and clinical supervisor with the Inter-Regional Society of Jungian Analysts (IRSJA). She is currently co-editor of the Clinical Commentaries for The Journal of Analytical Psychology, and has published articles and reviews in that publication as well as The International Journal of Jungian Studies and Psychological Perspectives. She lectures on Jungian psychology in the US, Europe and Indonesia.
LARRY RAYBURN, MA, is a Jungian analyst practicing in Santa Fe, New Mexico and a member of the C.G. Jung Institute where he is currently president. He is also a senior training analyst of IRSJA. Larry is interested in male psychology, particularly that of boys and the father, and in the theories of play and psychic energy. He has presented and taught on the alchemical opus contra naturam, or work against nature, as expressed in the flow and counter-flow of human life, the natural world, and clinical practice.
BILL KOTSCH, PhD, is the recent past-president of the C. G. Jung Institute of Santa Fe and a member of IRSJA. He is a licensed clinical psychologist in the state of New Mexico practicing in Santa Fe and Taos. He earned his PhD from Vanderbilt University, and served as Admissions Director and Senior Faculty at the Chicago School of Professional Psychology. He completed his analytic training at the Chicago Institute. Dr. Kotsch is currently serving on the Executive Committee of the IAAP and is the Director of the Advanced Studies Program of NMSJA.
---
Online Registration is Now Closed
You can still attend the event in-person by paying at the door using cash or a check:
$30 with CEUs, $20 regular.
Doors open 30 mins prior at 6:30 pm.
Everyone who registered will receive access to a video recording of the lecture one-week after the event.
If you registered to attend via ZOOM, the link will be sent by 12:00 pm Mountain Time on Friday, November 11th.
NOTE: You must attend live — in-person or via Zoom — to receive CEU credit.
In-Person Location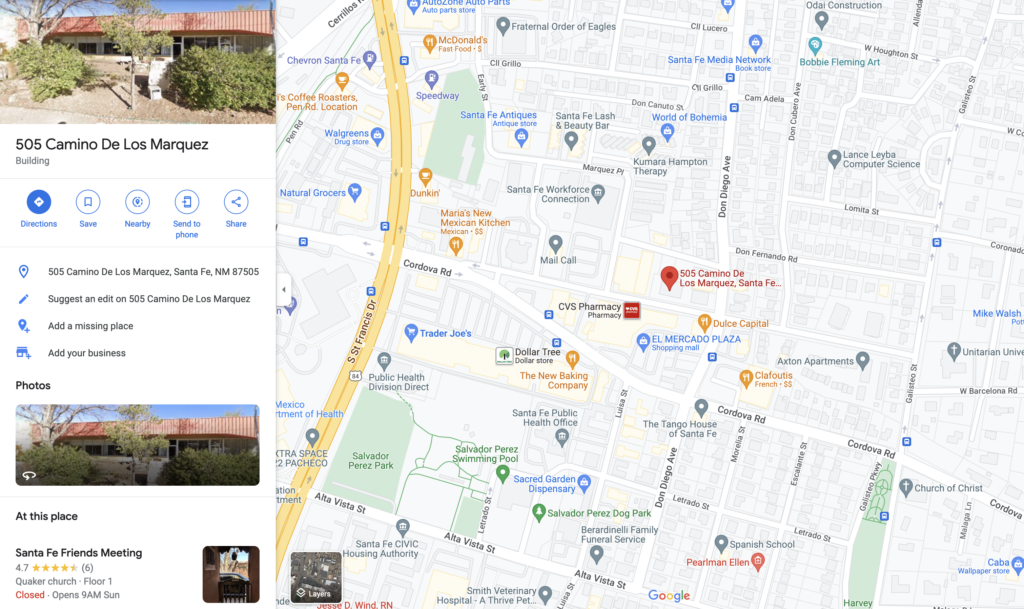 Santa Fe Friends Meeting Hall
505 Camino De Los Marquez
Santa Fe, NM