Public Programs

Our Country in Crisis
November 13, 2021
@
10:00 am
–
1:00 pm
MST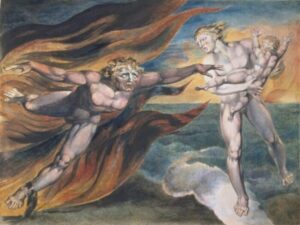 DONALD KALSCHED, Ph.D., JEROME BERNSTEIN, M.A.P.C., NCPsyA., and JACQUELINE WEST, Ph.D.
For the past few years, each November, a group of panelists—Jerome, Jacqueline, and Don—have each presented their current reflections about the dynamic state of our country. This year we will address how the past months have presented each of us, personally, and socially, with a world that is bearing remarkable changes that are intensified by the profound threats of climate change compounded with the COVID 19 pandemic. These forces have tended to plunge us into depths and intensity of grief and bewilderment. This challenges us to re-organize ourselves as well as our relationship to others, our political life, and our planet in the midst of global chaos. The eruptions of psyche tear at us, body and soul, personally and universally. Can we find transformative gifts within these challenges? Can we unveil a step towards relatedness, and emergence of wholeness?
DONALD KALSCHED, PHD, is a Jungian psychoanalyst, clinical psychologist, and training analyst with the Inter-Regional Society of Jungian Analysts where he supervises an advanced colloquium of candidates in training. His two books The Inner World of Trauma and Trauma and the Soul, have sold thousands of copies in the US and have been translated into many languages. He is currently on the faculty of Pacifica Graduate Institute where he teaches a Trauma Certificate Program.
JEROME S. BERNSTEIN, MAPC, NCPsyA, is a clinical psychologist and Jungian analyst. His work is influenced, for over 40 years, by his collaborations with Navajo peoples and their way of life, including Navajo healing through his collaborative clinical work with a traditional Navajo medicine man and a Navajo cultural translator. He is the author of Living in the Borderland: The Evolution of Conscious ness and the Challenge of Healing Trauma (Routledge 2005).
JACQUELINE WEST, PHD, co-author of The Matrix and Meaning of Character, is a Jungian analyst in Santa Fe. She lectures, teaches, and writes about character structures as they are portrayed in fairy tales, mythologies, and current art. Her work is currently focused on the archetypal, individual, and collective nature of narcissistic dynamics woven into the current patterns of our lives as Americans.
Registration is now Closed. 
Everyone who paid will receive a Zoom link via email on
Friday, November 12th
after 4:00 pm Mountain Time. 

This program will be recorded. A link for the recorded video will be sent by the following weekend to everyone who paid. 

NOTE: If you paid for CEUs, they will only be awarded if you
attend the LIVE program.
---
Related Events