Public Programs

From Toxic Masculinity to the Wounded Healer [Zoom webinar]
April 9, 2022
@
10:00 am
–
1:00 pm
MDT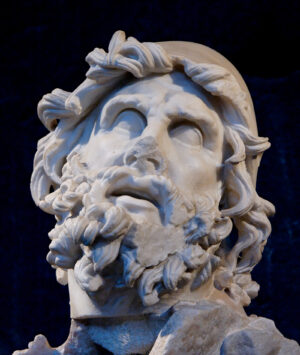 GUILFORD DUDLEY, PHD
It was inevitable that someday a man in a highly visible leadership position would give flesh and blood to the cultural archetype of toxic masculinity lurking in the collective psyche as Donald Trump did. We have him to thank for the personification, mirroring back to us a distorted masculinity that thrives on aggression, domination of other humans, and dominion over the natural world. Cultural ideals and archetypes change and evolve, and we have the opportunity to embrace the shift. An important archetype of which men can become more conscious is the wounded healer. Men are wounded by the demands to be masculine in ways that are widely destructive, and the archetype into which they/we can evolve is a wounded healer who embraces vulnerability and relatedness with other men, women, and children, while contributing to healing the wounds inflicted on nature and the planet by toxic masculinity.
The webinar will examine a film version of Homer's Odyssey, and the focus of discussion will be one man's process of change from battlefield warrior through different phases of love, wisdom and final integration or coniunctio. The discussion will expand into the full range of issues on the feminine and masculine as we experience them in contemporary culture.
GUILFORD DUDLEY, PHD, is a Jungian analyst in practice in Albuquerque and Santa Fe, and a member of the C. G. Jung Institute of New Mexico. He is the author of two books and is completing a third on masculine identity in memoir form. He has taught at three universities, and is a retired Presbyterian minister. He practices Buddhist meditation and hikes daily in the Sandia mountains with his dog, Sasha.
---
Registration is now Closed. 
Everyone who paid will receive a Zoom link
via email on
Friday, May 13th
after 4:00 pm Mountain Time. 

This program will be recorded. A link for the recorded video will be sent by the following weekend to everyone who paid. 

NOTE: If you paid for CEUs, they will only be awarded if you attend the live ZOOM program.
---
Related Events